10 Free things to do in Noosa 
Few things are as exciting as knowing you can explore all the natural wonders of Noosa, one of Queensland's most beautiful destinations, for free! Get ready to witness breathtaking views, challenge yourself and have an amazing time with your buddies. 
You will only need a good brekkie, your best trainers, water and a sense of adventure! You will not get disappointed with Noosa's backyard and natural attractions from hidden caves to mountain's picks and unbeatable lookouts.
Noosa has more to offer than happy locals, surfing vibes, excellent coffee and premium restaurants. There are some things that you will not find in Trip Advisor, like outdoor activities for locals and visitors that won't cost a cent.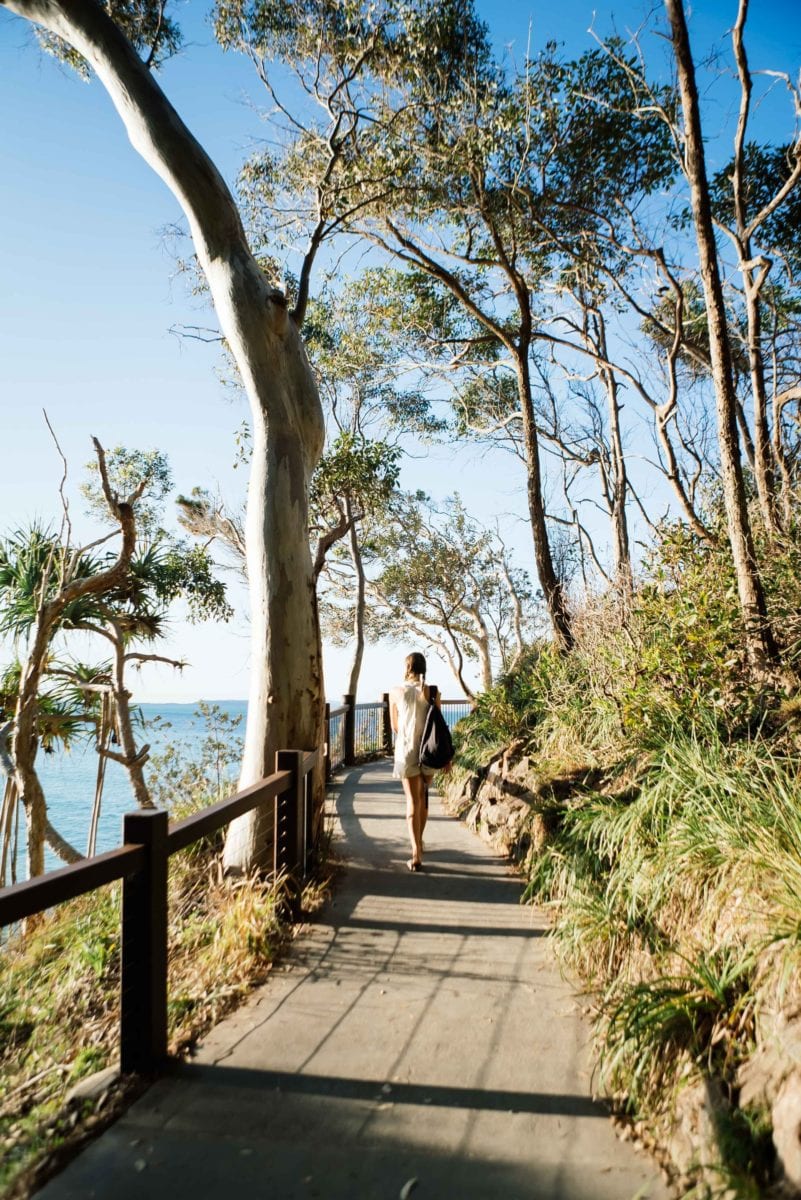 Noosa National Park Coastal Walk
Probably locals' favourite morning routine, the Coastal Walk of the National Park is one of the best places to visit in Noosa. Although it is well known to all visitors, we couldn't stop naming it since it is a must-thing-to-do in Noosa.
Noosa National Park is located near Noosa Heads and it can last as much as you want to. Is really up to you! The full return walk takes around 4 hours and is absolutely rewarding. 
Noosa National Park. Photo: Luisa Denu.
There is parking available but often busy, so you will need to be there really early to be able to grab one as locals surfers are usually the first ones to arrive. Next to the parking, you will find a kiosk that sells delicious takeaways coffees. Is there a better way of starting the day?
You will have high chances of finding some koalas, dolphins, beautiful birds and even Humpback Whales during winter, while you make your way through the National Park. Follow the smell of eucalyptus and stop to take a deep breath and appreciate the views of Boiling Pot, Tea Tree Bay, Dolphin Point, Hells Gates, Granite Bay and Alexandria Bay, the most popular spots of the park.
There are toilets available as well as picnic tables as well as signs that will indicate you the way.
Bonus tip: Although not officially, Alexandria Bay is kind of a nudist beach, so prepare to see more than dolphins!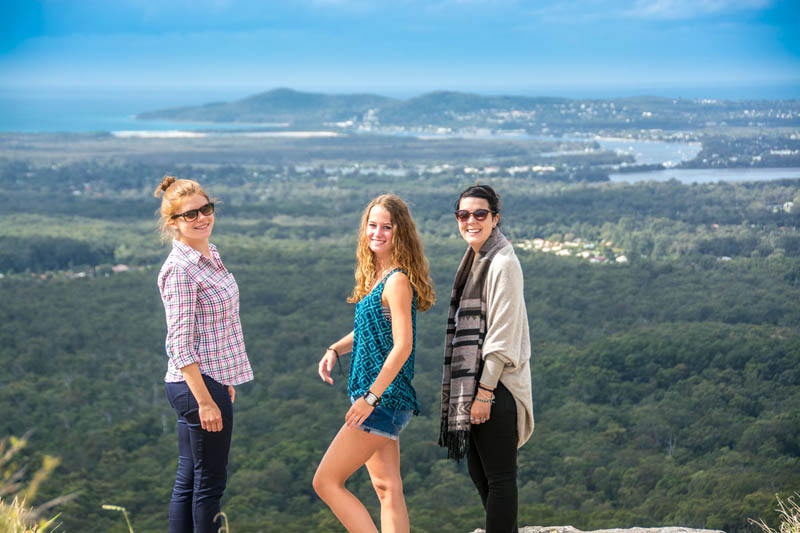 Mount Cooroora
Mount Cooroora is located in the town of Pomona, only 30 minutes drive from Noosa Heads. If you climb the Mount you will following the path of thousands of racers that participated in the famous race King of the Mountain, which is held annually since 1979.
But don't try to beat the record that Graham Barralet set in 2009, who climbed the Mount in only 22.30 minutes. Take your time to enjoy the stunning views south across the Sunshine Coast and the 360º vista from the top. 
The peak of Mount Cooroora is a 439 metres high inclusive volcanic plug and normally it takes around 2 or 3 hours to make it to the top and back down.
Have fun making your way to the top with your mates talking about life and taking amazing pictures, but be careful and pay attention as the hike can be steep, with rocky and chain rope climb sections. 
Catch a magical sunset
If you are wondering which is the best spot in Noosa to catch a magic sunset, you came to the correct place.
Laguna Lookout. Photo: ourcoastlife.com.au
Rivermouth and Laguna Lookout are probably the best places to watch the sunset in Noosa due to their locations and sceneries. The sad part is that both of them are so awesome that will be hard to pick one.
Laguna Lookout, located on the edge of Noosa Heads and surrounded by towering eucalyptus forest, offers panoramic views of the ocean, hinterland and mountains. 
On the other hand, Rivermouth is on the beach, where the ocean make a mirror effect with the sunset and while you watch the sun going down, a magical colourful sky will take your breath away.
Take a picnic basket, a nice wine and ask that person you like to join you! 
Discover Noosa hidden caves
Have you heard about the hidden gem of Noosa National Park? We are not surprised if you didn't as locals managed to keep the secret very well. 
Paradise Caves are only accessible at low tide and to get there first walk north until the end of Sunshine Beach, where the big hill is, and go up the stairs to the first viewpoint. Once there, find the path that leads to the cliff face. You will need to scramble down so take good shoes and remember the tide must be extremely low.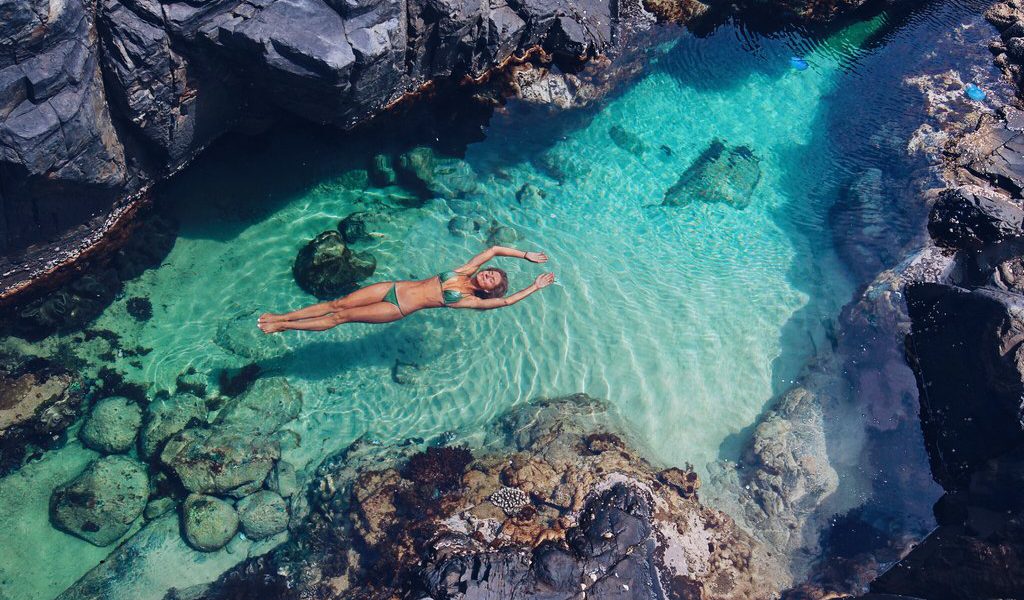 Fairy pools
The Fairy Pools of Noosa National Park are seawater pools where you can swim and relax. Enjoy the sensation of being one in nature, especially when a powerful wave fills up the pool. 
Lay down in the rocks to sunbathe and enjoy this spectacular natural creation with your buddies. Getting there is not that hard, just follow google maps indications after typing in "Noosa fairy pools", which will take you to Picnic Cole, after Granite Bay, and where you will need to climb down through rocks.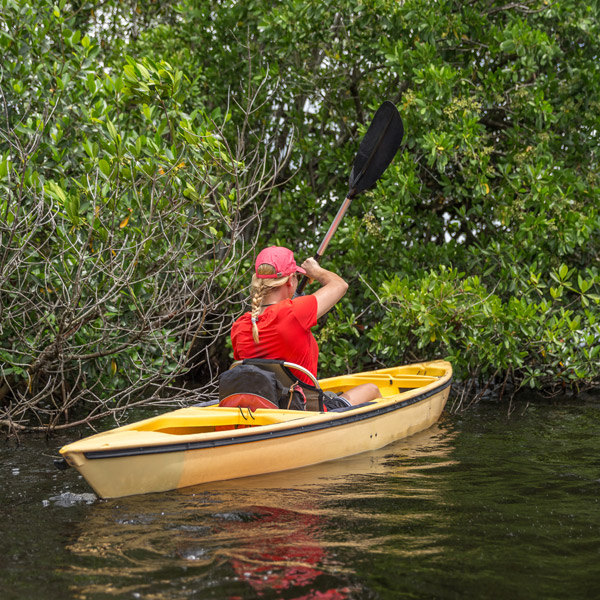 Go for an adventure to Noosa Everglades
The Noosa Everglades, an untouched environment, must be seen to believe. 
This spectacular phenomenon only exists in two parts of the world, in California and here, in Noosa. 
Due to these special characteristics, the Noosa Everglades is home to distinctive wildlife and is called "The River of Mirrors" as the reflection of the sky and vegetation on the water creates a unique scenery where you will feel in a dream, cruising on clouds.
Hidden in the Cooloola section of the Great Sandy National Park, the Noosa Everglades pristine system contain magnificent lakes and the wildest side of the Upper Noosa River. 
Hire or grab your own kayak for a surreal adventure.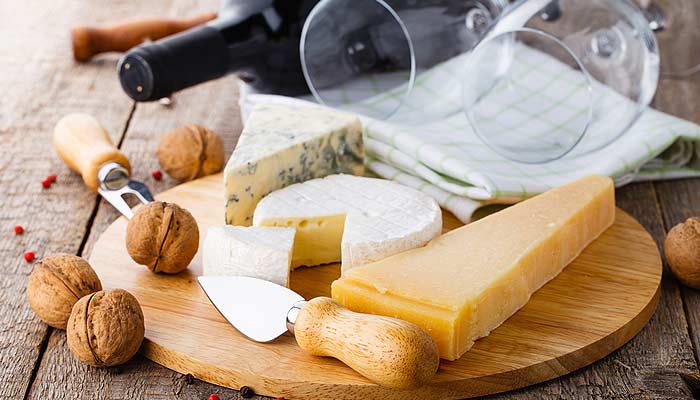 A relaxing picnic by the Noosa River
More a local spot than a touristic destination, the Noosa River section in Noosaville is the perfect spot for a picnic under the shade of a tree. You will hear nothing else than the songs of the birds and the river, while a gentle breeze will make the moment just perfect.
With lots of parking spots, picnic tables, toilets, barbecues and even a tennis court, Noosaville offers more than the ideal location for a picnic. Although it is not free, the gastronomic variety of Noosaville deserves a special mention. If you feel hungry after a full day of exploring the natural wonders of Noosa, consider grabbing a bite in Noosaville. From Italian restaurants to Mexican and Indian food, there are options for everyone.
Lake Weyba
After driving only 15 minutes from Noosa Heads through Lake Weyba road, you will arrive at the best-kept secret of Noosa. Wildlife really feels at its best in Lake Weyba, where you will spot an unbelievable number of birds, reef sharks, kangaroos, rays, crabs and more amazing animals.
Bonus tip: if you are a kitesurf enthusiast, under the correct weather conditions, Lake Weyba is a great spot for beginners.
Mount Tinbeerwah 
If what you are looking for is getting the best 360º view of the north of the Sunshine Coast, write down Mount Tinbeerwah, it won't get better than this. Mt Tinbeerwah is part of Tewantin National Park, at 15 minutes drive from Noosa. 
Compared to Mount Coorora, getting to the top of Mt Tinbeerwah is quite easier and faster, as it is a 1km return hike. Remember to take lots of water as there are no water taps. Picnic tables and toilets are available. 
We highly recommend getting there during the afternoon and enjoy a beautiful sunset.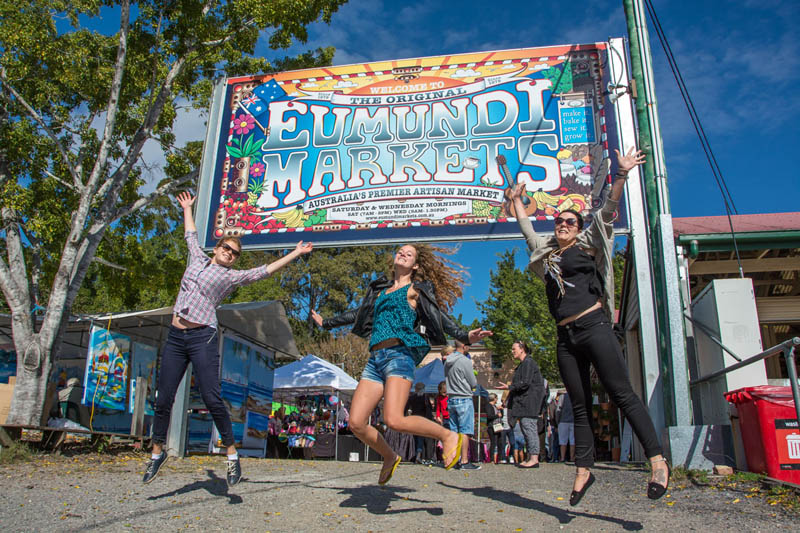 Oh yes, markets!
Who doesn't love markets? The amount of local gems that can be found at Eumundi Markets makes it almost impossible not to spend some money here.  Even so, we recommend it as a free activity because the vibe, the people, the music and the environment is totally worth it regardless you buy some gifts or not. 
Eumundi Markets is the perfect plan for a Saturday morning! From live music and great food to local arts and crafts and plenty of space to make a picnic and relax with your friends, Eumundi is the place to be.